Let me begin by welcoming all the new members who have joined the Ausblick family this year.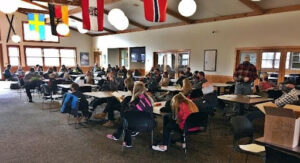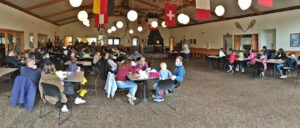 New Member Orientation
As I look to the December weather forecast, it appears as though seasonal temperatures may be finally approaching. I understand everyone's looking forward to our opening day, especially this snowsports season. Kyle and his outside Operations Team are anxiously awaiting cold enough weather to fire up the snow system, Lynn has been busy booking SnowSports lessons and our Front Office/Lift Crew Manager Reid is readying his staff for opening day. All we are awaiting is reasonably consistent nighttime temps in the low 20's for approximately a week.
Our Operation Plan appears to be consistent with other ski areas relative to COVID-19 Guidelines. Nearly everyone by now has a lot of experience in social distancing, wearing masks, awareness of COVID symptoms and the expectation of refraining from exposing fellow members if you might be symptomatic. We're all in this together and together we'll make the most of the forthcoming season.
Ausblick has taken several measures to afford social distancing. We've added two 20' x 30' tents as alternatives to capacity issues within the lodge. We've also added several outdoor grills as optional cooking space which I'm certain will be popular as the season progresses. We're cautiously optimistic that we may still be able to schedule our Men's and Ladies Day social events with attendance limitations, and possibly other events yet to be determined as guidelines evolve.
So even under the often frustrating circumstances we have endured this past summer, there is always something to look forward to, such as another season at Ausblick. I personally am so thankful to our leadership team of G.M. Dennis Evinrude, Manager's Kyle (Outside Operations), Lynn (SnowSports Programs), and Reid (Front Office/Lift Ops), along with their respective Teams. They have work so diligently so that we can have another snowsports season.
On behalf of your Board of Directors, I sincerely wish the entire Ausblick Family of Members the most enjoyable Thanksgiving possible. Be Safe; I hope to see everyone at the club in the near future.
Bob Turowski
President-Ausblick Ski Club