Dear Ausblick Member,
Fall is in the air, cooler weather is refreshing as the leaves are about to burst into a landscape of natural beauty. Mother Nature is hard at work preparing for the transition into winter; as is the staff at Ausblick wrapping things up in preparation for our 2021-2022 snowsports season. This newsletter is to inform everyone of how this upcoming season's shaping up.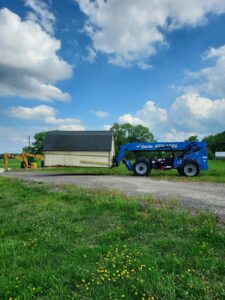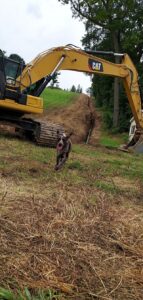 Let's begin with our social schedule already determined. While notices have been sent out, I'll remind everyone that our Annual Ski Swap will be held Sunday, October 3rd, at 12-noon (rain date: Oct 10th). Formats the same as last year, so if you're interested, please contact Dennis Evinrude at DEvinrude@Ausblick.org.
Next up is the Badger Tailgate on November 6th, please RSVP to Mike Wichert at wickski@me.com. Both the Ski Swap and Badger Tailgate notices have been published on the Ausblick Ski Club Facebook page and via Constant Contact to your e-mail of record.
For those of you who like to schedule out, this year we will not be holding an "RSVP New Year's Eve Event" as in the past. Ausblick will be open December 31st to all members and guests. We encourage everyone to personalize their own celebration, bring guests and simply enjoy your club! Our lifts will close at 11:30pm, followed by our lodge closing at 12:30am.
Men's and Ladies Day events will once again be held this season. Dates are still under consideration and details will be announced as they become available.
March is always a special month at Ausblick when it comes to events, and this March 13th. has been selected to Celebrate General Manager Dennis Evinrude's 50th. Anniversary at Ausblick Ski Club. The party's already being planned, so please "save the date" and watch for an E-Vite in your mailbox as we finalize approach our season opening.
If you might be interested in becoming involved in the planning and organizing of events at your ski club, please contact Lynn Mallach at skischool@ausblick.org and ask her for details. It's a great way to meet members and begin new friendships.
If there's any curiosity out there about activity at your ski club this off-season, I'd encourage a drive-by to check it out. The staff and contractors have been working diligently at completing the remaining snowmaking infrastructure, lighting additions, and a new building at the base of Race Run for electric requirements. Our pond at the top of the hill is now abandoned and plans are to be completely on the new upgraded system for the season. This has been a very busy season, so don't hesitate to offer your Thanks to Kyle and his staff & contractors for all the efforts in making this a huge step forward this summer.
In the August Newsletter I mentioned our Membership renewal rate was significantly ahead of previous years. I've been informed that we've reached our 400 voting memberships limit and therefore membership for Family, Associates and Single memberships are no longer available for the 2021-2022 season. Please contact Dennis Evinrude our Membership Chair regarding the availability of corporate memberships.
While we recognize the good fortune in filling our membership limits at a record pace, we also are sensitive to the clubs growing Wait List. Applications continue to come in and as a result, our SnowSports Director Lynn Mallach has decided to offer snowsports packages those on the Wait List. These packages will have include cost for lift tickets. Lynn's goal is to offer limited program access to those waiting to join Ausblick, so if you're on our Wait List, please watch for details coming your way.
In closing I'd like to remind everyone that our primary method of contacting you is via e-mail. Social Media is used for social notices, however it's very important to ensure we have your current e-mail to afford getting information to you. Having pointed that out, I'd like to wish everyone a wonderful Fall Season, get out there and enjoy it!
Bob Turowski, President