This past weekend featured our Ski Patrol Carnival, accompanied by 7" of new snow and a blowout attendance by Ausblick Membership and Guests. For those who were able to attend, it was obviously an incredible combination of a welcomed snowfall, enthusiastic parents, children & guests. Our Ski Patrol works hard to plan and execute this annual fundraising event and it all came together just perfectly this year, thanks to the weather, attendance and your generous contributions. On behalf of your Board of Directors, I congratulate the Patrol on an outstanding event and to the Membership for their financial support of our Ski Patrol.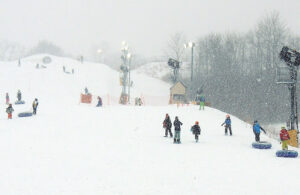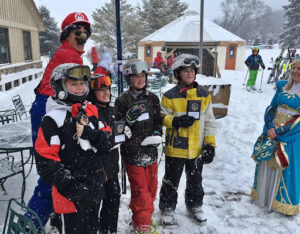 And as long as we're mentioning events, keep in mind we have several still planned and upon us. Wednesday Feb. 12th is the beginning of our Wednesday Evening Adult nights with live music from 7-10pm. We'll have live music for a total of five weeks this season. Our 2nd. Men's and Ladies Day events are scheduled for 2/13 & 3/3 respectively. Looking further out, GM Dennis Evinrude will do his best to determine the opportune time to schedule our Membership Appreciation Deck Party. Our Deck Party is most enjoyed by sunny skies and mild temps, so please watch for a short notification via constant contact and Website announcements. While we have a substantial base which we're confident can get us through most unexpected weather changes, it's always advised to check our website announcements and camera to get the latest updates.
In closing, I call your attention to two important additions to Ausblick this season which you may have noticed. First, our new YURT which the Snowsports School has transitioned to. This generous contribution on behalf of Bob & Kathy Kuelthau has made a substantial improvement our ability to provide snowsports activities and to provide much needed space within the lodge during peak periods. If you've not seen it, please stop in for a look. And secondly, we have an incredible influx of families with young children joining Ausblick, we are so fortunate! The carnival and most weekends make that obvious. Along with our good fortune, we need to remain aware of driving safely through our parking lot at all times and along Mary Hill Road.
The second half of the season at Ausblick is always the best! Enjoy your club, bring friends, meet more friends and make memories here at Ausblick.
Bob Turowski – President