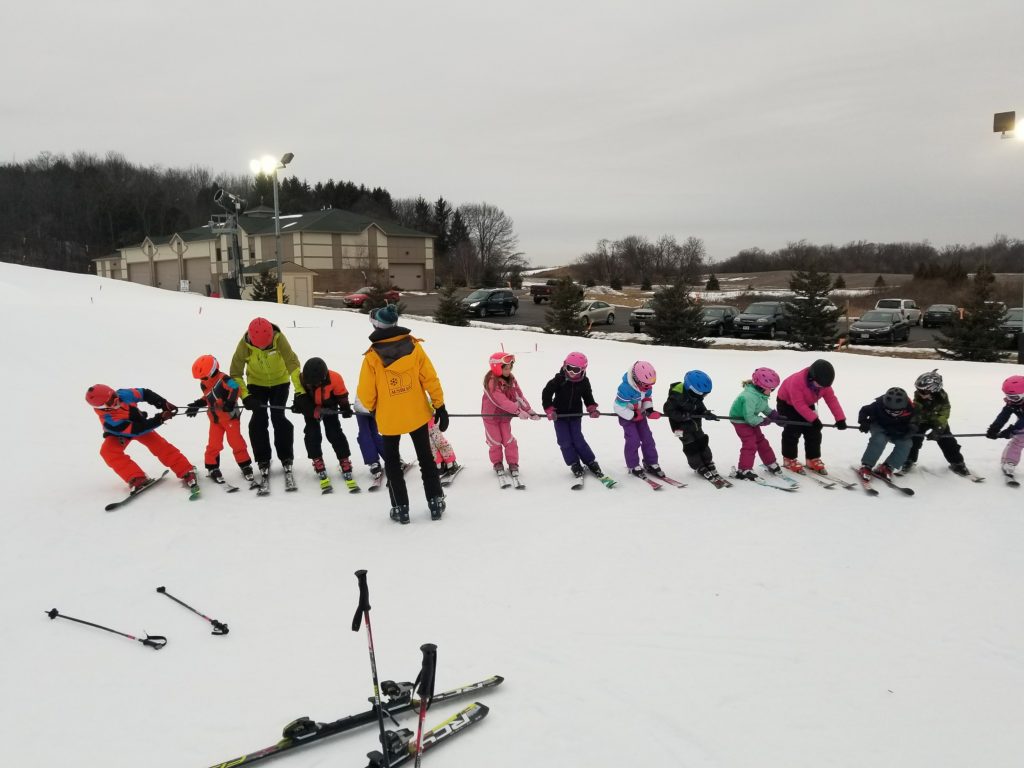 Welcome to Ausblick Snowsports School! The snowsports school provides professional instruction for our members and their guests. Whether you're new to skiing or snowboarding, or a highly seasoned veteran looking to improve on advanced techniques, we have you covered. Our instructors are hand-selected to match your personality and ability, giving you a highly customized and personal coaching experience.
Ausblick offers a variety of programs and lessons to fit the unique needs of our members. These programs include private one-on-one lessons, youth and adult clinics, and numerous workshops.
Availability IS LIMITED in all of our programs. Please call ahead to schedule your preference early in the season. 
Please call our DIRECT PHONE LINE 262-820-3616 or…
Email: skischool@ausblick.org
—————————————————————————————————————————————————-
---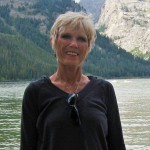 Lynn Mallach 
Snowsports School Director
Phone: 262-820-3616 
Email: skischool@ausblick.org

Our Staff
We are pleased to offer you the finest in Alpine and Snowboard instruction right here in your own back yard.  Many of our instructors are active members of PSIA (Professional Ski Instructors of America) or AASI (American Association Of Snowboard Instructors). We are committed to national standards in teaching to make sure you get the very best instructors and technology available.
Private Lessons:
Whether you are new to skiing and snowboarding, or are a seasoned veteran looking to improve on advanced techniques and/or terrain park skiing and riding, private lessons from the Ausblick instructors will take your abilities to that next level. Instructors are hand-selected to match each individual student and provide highly customized and personalized coaching and instruction.
Days and Times:
Wednesdays (adults only)  |  6:30pm-9:00pm
Fridays  |   6:30pm-9:00pm
Saturdays  |  10:00am-4:00pm
Sundays  |  10:00am-4:00pm
Cost: 
$50 for one hour  |  $175 for a 4-pack
$70 for 1.5 Hours |  $250 for a 4-pack
Private lessons can be scheduled other times based on hill and instructor availability. Please call the Snowsports office to schedule.
Missed privates not refunded if cancelled within 24 hours
Youth Programs:
NEW

 

Winter Adventure Camp
Back by popular demand, we're offering a Winter Adventure Camp for the 2020 season for ages 6+. This is a great way to have tons of fun sliding on snow with your friends!  Drop in for one, two or all four days.
Age: 6+  (must ride lift)
Time: 1:00pm-3:00pm
Dates:
12/26/20: "Ski/Ride Fundamentals"

12/27/20: "Fun With Terrain – Rollers and Spines Friday"

12/28/20: "Freestyle Jumps, Rails, Boxes and Flat Land Tricks"

12/29/20: "Ausblick Olympics! – Featuring Skier/Boarder Cross course and PRIZES!
Cost: $65 per day, $200 for all four
NEW 

Non-Competitive Ski and Snowboard Team
Take your skiing and snowboarding to a new level with this fundamental-based, non-competitive program. Instructors will use the Ausblick terrain features and personal video instruction to make the most of the experience. The team will ski and ride on numerous features setting specific drills for enhanced technical performance. Each week will build on the previous as we incorporate new skills and knowledge. Takes place during January and February (Fridays and Sundays)
Age: 7-16
Date(s) and Time:
Fridays 6:30pm-8:00pm starting Jan 10th-February 28th.

Sundays 1:00pm-2:30pm starting Jan 4th-Feb 22nd
Cost: $290 for one day / $465 for two days
Weather Alert: we only cancel lessons if the hill is not open for operation. Unfortunately, due to scheduling conflicts we are unable to offer make-up weeks, nor can we offer make-ups when a child misses a week.
Non-Competitive Ski and Snowboard Team sign-up form
Kinderblick
Our trained staff will engage your child in a world of wonder and fun sliding on snow! Our unique indoor and outdoor resources help each child learn to ski and explore the Ausblick terrain on their own terms. Approximately 1.5 hours is on the snow with a break and snack after the first hour. Ratio is between 2-3 skiers per instructor. Students can sign up for the full course (4 total days), or drop-in for individual dates ad hoc.
Age: 3-6
Time: 10:00am -12:00pm
Dates:   Saturdays and Sundays, including Christmas week (December 24th-Jan 1st) but closed on Christmas Day!
Cost: $65 for single day drop-ins, $180 for a 4-pack
New

Kinderbebe
Introduce your "bebe" to skiing in a laid-back welcoming environment catered toward young beginners. In this creative program skill stations are set up to entice your child into snowsports! We focus on experiential learning using play and guided discovery.  Some skills covered include how to slide on snow, keeping your balance and use of the handle tow.
Age: 2-5, new skiers
Time: 10:30am-12:00pm
Dates: Saturday (1/11) – (1/25) – (2/1) – (2/8)
Cost: $145 total
Intro To Race
Designed for students interested in learning the fundamentals of racing on snow, with an eye toward joining the Ausblick Race Team in the future. Coaching will focus on developing ski skills with a race emphasis using the USSA Skill Quest and PSIA core concepts as a guide. Night skiing through race gates with an Ausblick coach/instructor is included in the Intro to Race program.
Age: 3-10 (USSA Phase 1 and 2) – students are split by age into two groups (3-5) and (6-10)
Time: 5:00pm-6:30pm
Cost: $145 for one night a week (per session)  |  $210 for two night per week (per session)
Dates: Mondays, Tuesdays or Thursdays depending on the session chosen. Students can attand one or both days per session. Please see below
Session 1:
Mondays and/or Thursdays in January. Students can attend one or both days. Mondays: (1/6 , 1/13 , 1/20, 1/27) / Thursdays: (1/9, 1/16, 1/23, 1/30)
Session 2:
Tuesdays and/or Thursdays in February. Students can attend one or both days. Tuesdays: (2/4, 2/11, 2/18, 2/25) / Thursdays: (2/6, 2/13, 2/20, 2/27)
Please note: Participants cannot mix Mondays and Thursdays nights in a single session.
Weather Alert: We only cancel lessons if the hill is not open for operation. Unfortunately, due to scheduling conflicts we are unable to offer "make-up weeks, nor do we offer make-ups when a child misses a week.
Intro To Race 2019 sign-up form
Junior Instructor Course
Interested in becoming an instructor for Ausblick Snowsports? Get a jump on training with our nationally certified instructors who will hone your teaching and ski technique, and teach what it means to be a certified instructor. The course includes video analysis of skiing techniques and shadow-lessons.
Age: 11 plus
Time: 1:30pm-2:30pm
Dates: Saturdays: (1/25), (2/1), (2/8) and (2/15)
Cost: $145 per session
Junior Instructor Course sign-up form
Martin Luther Base Camp
Ausblick is open during the day on Martin Luther King Day. Once again snowsports will be offering a day of fun including ski/snowboard relays, ski tasks, games and fun. Kids need to bring their own lunch, but light snacks and beverages will be provided.  Activities will be indoors and outside.
Age: 3 +
Time: 11:00am-3:00pm
Cost: $50
Date: Monday Jan 20th 2020
Martin Luther Base Camp sign-up form
Adult Programs
Learn to Turn
Come learn to ski and ride with us and find out what your friends are talking about! Designed to give beginners and first year skiers the skills needed to ski or ride Ausblick. 
Age: 18+
Time: 6:30pm-8:00pm
Dates: Wednesdays: January 8th, 15th, 22nd, 29th
Cost: $145
Beyond Ausblick
Developed to prepare you for skiing or riding in steeper terrain and mixed conditions. Our trained instructors will utilize Ausblick terrain and work on advanced techniques and skills. Perfect for those going on a winter ski trip!
Age: 18+
Time: 6:30pm-8:00pm
Dates: Wednesdays: January 8th, 15th, 22nd, 29th
Cost: $145
NEW

Women's Clinic
Join Ausblick Snowsports and PSIA (Professional Ski Instructors of America) certified female instructors for a wonderful day of skiing. This clinic designed by women and taught by women is to improve your skiing and make you comfortable on the snow at Ausblick and "Beyond" The day will include video, après wine and cheese, and of course fun!!!! (Appropriate for all levels of skiing).
Age: 18+
Time: 10:00am-2:00pm
Dates: Sunday, January 26th and Saturday, February 15th
Cost: $75
Complimentary Adult Race Night
Ausblick Race Team and Snowsports have combined resources and will set up a complementary adult night for skiers and snowboarders. This will showcase what we offer our members in both departments with racing and instruction.
Our Goal is to create friendly competition, have fun, and share a tip or two to improve your skiing or snowboarding.
Age: 18+
Time: 7:00pm-9:00pm
Dates: TBD
Cost: Complimentary
Your Responsibility Code
Skiing and snowboarding can be enjoyed in many ways. At mountain resorts you may see people using alpine, snowboard, telemark, cross country and other specialized ski equipment for disabled enthusiasts. Regardless of how you decide to enjoy the slopes, always show courtesy to others and be aware that there are elements of risk in skiing and snowboarding that common sense and personal awareness can help reduce. Observe the code listed below, and share with other skiers and boarders the responsibility required to have a great experience.
Always stay in control, and be able to stop or avoid other people or objects.

People ahead of you have the right of way. It is your responsibility to avoid them.

You must not stop where you obstruct a trail, or are not visible from above.

Whenever starting downhill, or merging into a trail, look uphill and yield to others.

Always use devices to help prevent runaway equipment.

Observe all posted signs and warnings. Keep off closed trails and out of closed areas.

Prior to using any lift, you must have the knowledge and ability to load, ride and unload safely.
KNOW THE CODE. IT'S YOUR RESPONSIBILITY!
This is a partial list. Be safe and stay aware of your surroundings at all times.
Officially endorsed by: NATIONAL SKI AREAS ASSOCIATION.